Auriculares para juegos Edifier HECATE GX04 ANC TWS (negro)
Dostępność
Mało
Ocena:
0.0

★

Producent:
Edifier
Edifier HECATE GX04 ANC TWS Gaming Headphones
Are you looking for headphones that provide excellent sound quality while playing your favorite titles and listening to music? The Edifier HECATE GX04 ANC is for you! Bet on crystal clear sound and modern technologies that increase the functionality of the equipment! The devices offer a long operating time, stable connection via Bluetooth 5.0 and 2 operating modes. All for your convenience and satisfaction!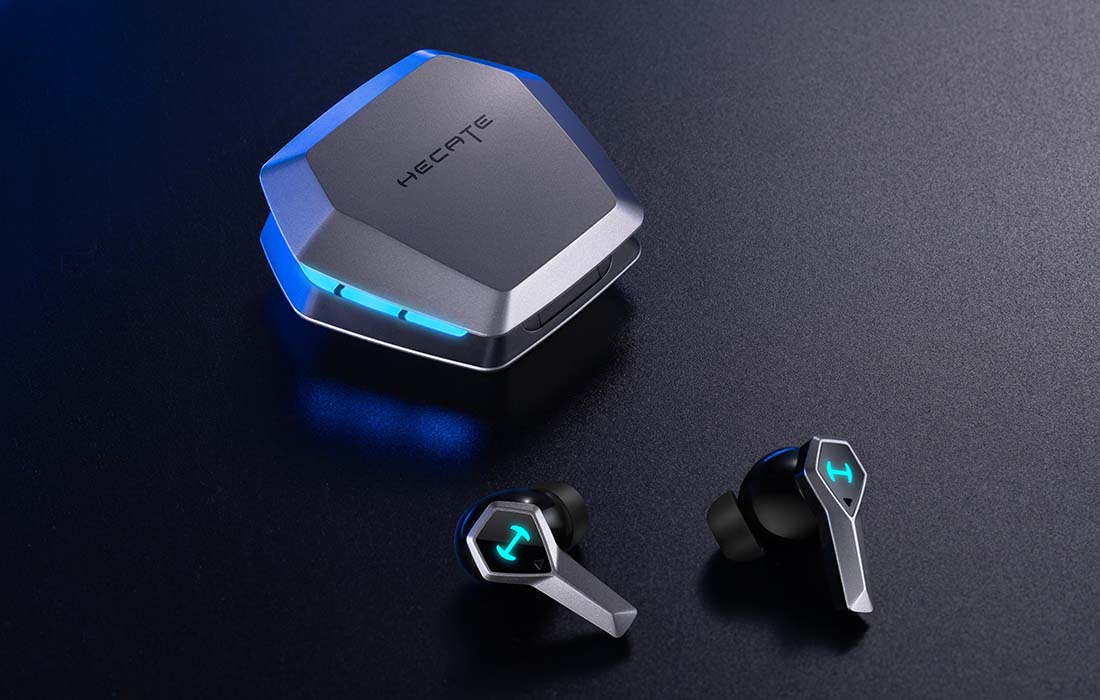 High quality sound
HECATE GX04 provides crystal-clear sound, allowing you to immerse yourself in your favourite games at an unprecedented level! They are equipped with PU composite membranes, additionally coated with titanium, which significantly affects the quality of high, medium and low tones. A special Music mode will sharpen the detail of the generated sounds, revealing new musical experiences to you!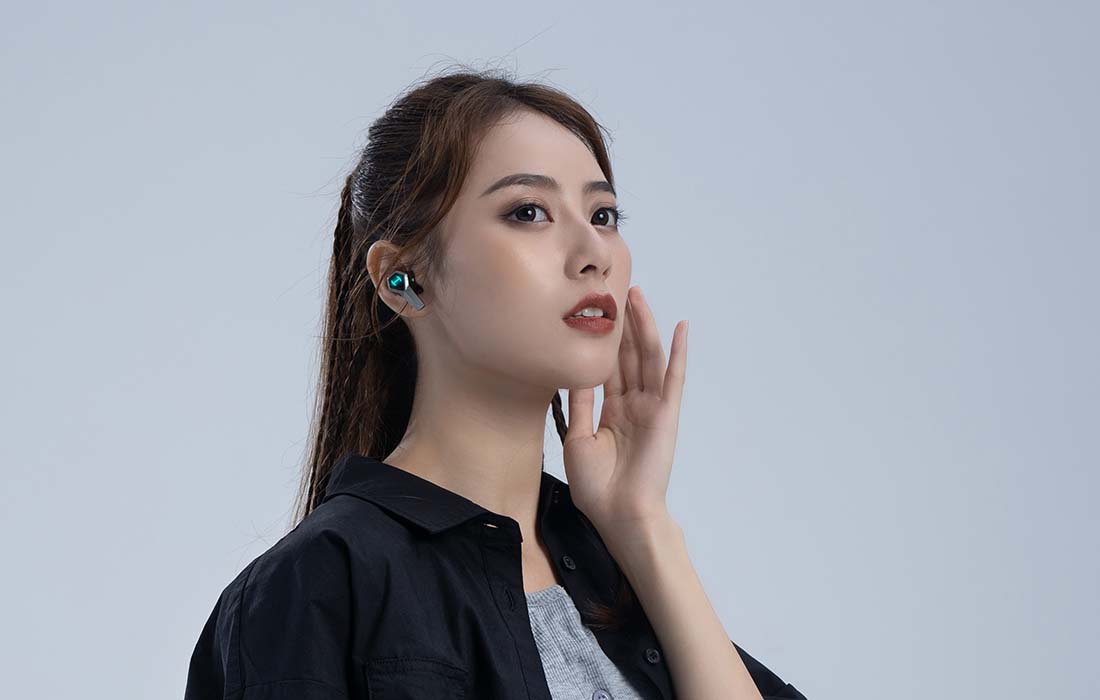 True immersion
Activate Game mode and gain the advantage over your opponents in online games right from the start! H+ sound effects, combined with amplified footsteps and gunfire, let you prepare for the duel before it even starts. What's more, the extremely low latency (60 ms) ensures near-perfect synchronisation of image and sound - even during highly dynamic gameplay!
ANC noise cancellation
Each earphone is equipped with 3 microphones and supports advanced ANC noise-cancelling technology. This ensures effective elimination of ambient noise down to -38 dB. This feature is ideal for gaming. ENC, on the other hand, is great for conversations, filtering out ambient noise and separating it from your voice. There's also an option to switch to Ambient Sound mode, so you can hear clearly what's going on next to you - when you're waiting for an announcement at the airport or a train platform, for example.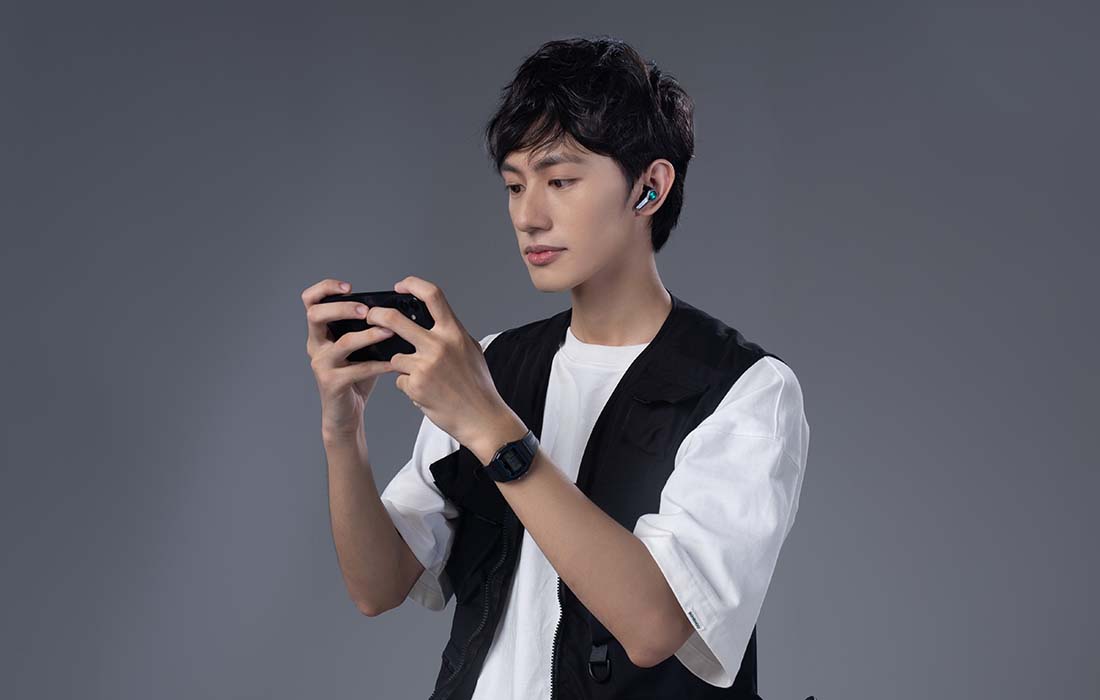 Powerful performance
The headphones have a runtime of up to 4.5 hours (6 hours with ANC off). This can be extended to 18 and 24 hours respectively with the charging case. The GX04 also support 2C fast-charging technology, which ensures the case is fully charged in just 50 minutes. And if you forget to plug in your devices before you leave the house, it only takes 15 minutes to get another 2 hours of operation.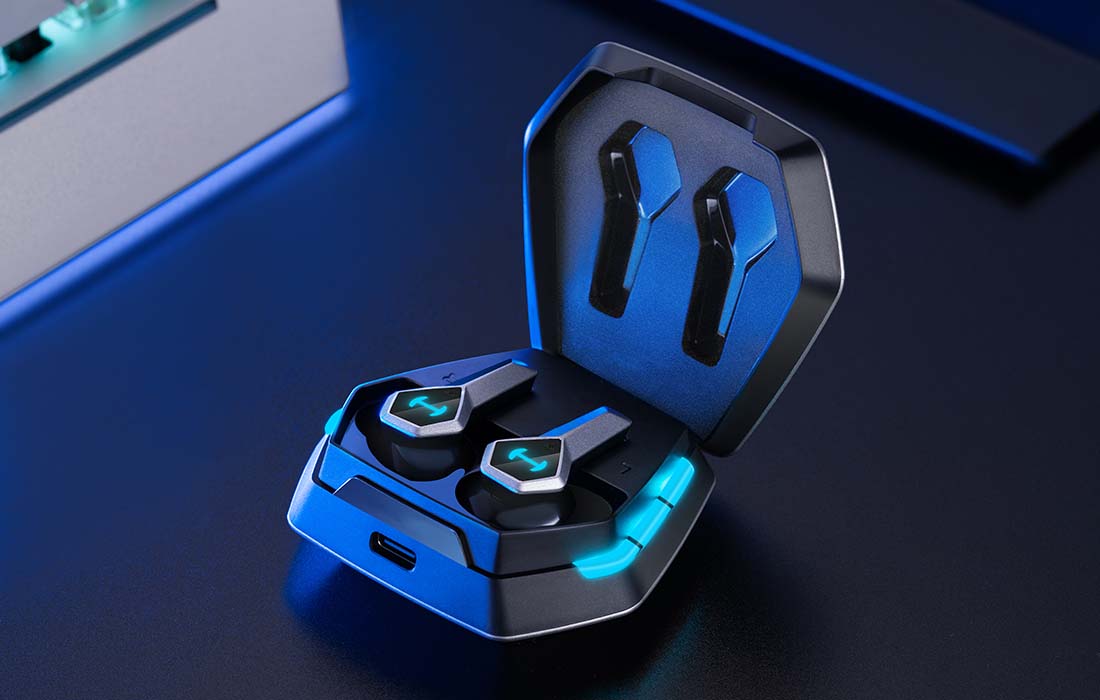 Convenience of use
The design of GX04 focuses on complete comfort during use. Touchpads give you instant access to the most important functions - without having to take out your smartphone! You can pause and resume playback, or answer and end calls. You can also activate noise cancellation and manage the backlighting and operating mode. What's more, it's extremely lightweight and comfortable, and its IP54 water resistance will allow you to use it in the rain or during a workout.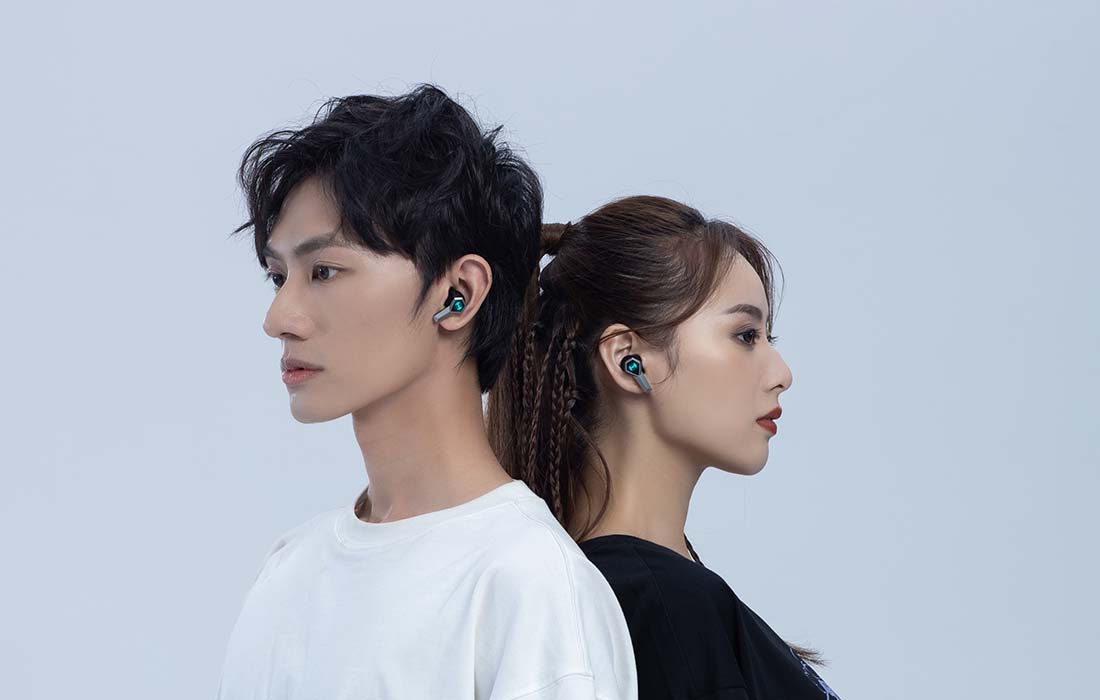 Stable connection
The Bluetooth 5.0 module ensures a stable and trouble-free connection between the headphones and your device. Forget about delays and sound distortions - it is a thing of the past! Each headphone connects to the source independently, giving you the option to use just one of them. Enjoy it the way you like it - without restrictions or compromises!
Set includes:
Headphones
Charging case
Charging cable
Replaceable rubber bands (3 pairs)
Specification:
| | |
| --- | --- |
| Manufacturer | Edifier |
| Model | GX04 |
| Playback time (noise cancellation enabled) | up to 4.5 h (headphones) + 13.5 h (case) |
| Playback time (noise cancellation off) | up to 6 h (headphones) + 18 h (case) |
| Battery capacity | 43 mAh (headphones), 450 mAh (case) |
| Charging port | USB-C |
| Charging time | approx. 50 minutes (headphones), approx. 50 minutes (case) |
| Input | 5V 75mA (headphones), 5V 725mA (case) |
| Transducer | Dynamic, 8 mm |
| Impedance | 16Ω |
| Frequency response | 20 Hz - 20 kHz |
| Audio codecs | SBC |
| Sensitivity | 96 ±3 dB |
| Bluetooth version | 5.0 |
| Bluetooth profiles | HFP, A2DP, AVRCP |
| Range | up to 10 m |
| Waterproof | IP54 |
| Weight | 4.5 g (each handset), 47 g (carrying case) |